Where Are The Top Gyro Spots in Denver?
Posted by Josh Grund on Thursday, March 12, 2015 at 9:28 AM
By Josh Grund / March 12, 2015
Comment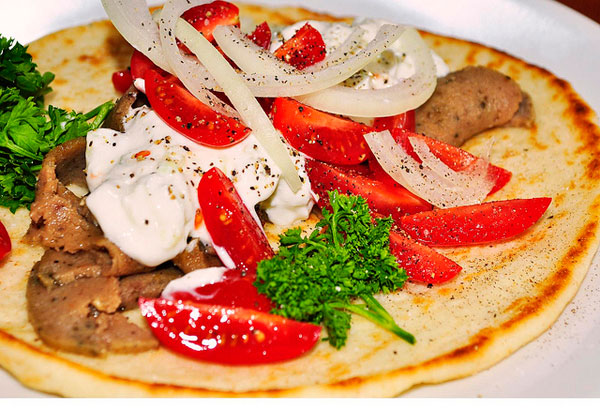 Gyros, pronounced yeer-oh, are a popular Greek food that can be found throughout the United States. In Greece, the word gyro refers to the way the food is cooked which is by turning on a spit in front of a heat source. Gyros are typically made with lamb and beef, but can be found in other varieties like chicken and pork.
The meat is served in a Greek pita with typical toppings including lettuce, tomatoes, onions and tzatziki sauce. You don't need a large Greek population to find good restaurants serving Gyros though. Denver has some great restaurants serving delicious gyros.
Chef Zorba's Greek Restaurant
Chef Zorba's has been serving delicious Greek food in Denver since 1979. Chef Zorba's not only serves gyros, but also breakfast all day in the Congress Park neighborhood. The restaurant is located at 2626 East 12th Ave in Denver.
Melita's Greek Café and Market
Melita's is a quaint café serving all kinds of interesting Greek delicacies. It's hard to spot on Lincoln Street being hidden between a dry cleaners and a parking lot, but you will not want to miss out on trying their gyro meat. Melita's can be found near the Broadway attractions at 1035 Lincoln Street.
Sam's No. 3
Located in downtown Denver, Sam's No. 3 is all about a generous portion of gyros with a side of fries, but don't forget the milkshake to wash it all down with. You can find them at 1500 Curtis Street.
Pete's Greek Town Café
Pete's is open seven days a week, so you can have your gyro craving satisfied any day of the week. Pete's also serves breakfast and boasts a full bar. Pete's is located at 2910 E. Colfax Ave.
Get out there and try a gyro if you've never had one; but if you have had one, then you know that you need one right now.