What type of Pubs, Breweries and Nightlife is found in Colorado Springs?
Posted by Josh Grund on Tuesday, January 20, 2015 at 9:25 AM
By Josh Grund / January 20, 2015
Comment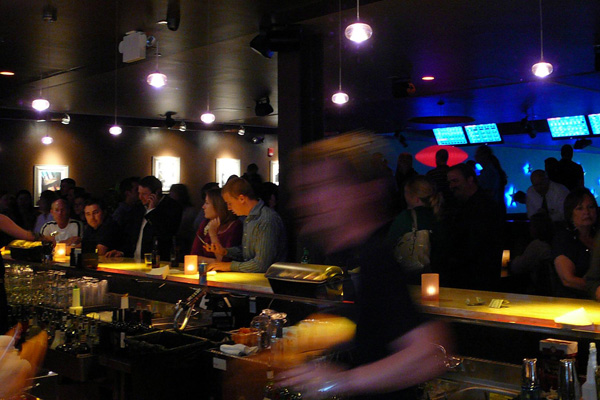 Colorado Springs has an exciting nightlife when the sun goes down. You can find so many choices in downtown Colorado Springs or check out the Tuesday night runs for beers and brats. Tejon Street has some of the best bars and bookstores. Whether you are looking for pubs, wine bars, breweries or a great margarita, here are the places to check out in Colorado Springs.
3 Margaritas – 3020 New Center Point, Colorado Springs
Located in Northeast Colorado Springs, 3 Margaritas is the place to go for your favorite specialty margarita. They have traditional Mexican dishes that you can pair up your favorite margarita flavor with. With great prices, happy hour specials, live music and a huge variety, you can't beat 3 Margaritas for your next night out. Try the kiwi margarita, blue agave margarita or the cororita bowl for something unique.
Ritz Grill – 15 South Tejon Street, Colorado Springs
If you want to check out a longtime favorite, check out the Ritz Grill downtown. It's a friendly, art deco atmosphere known for its amazing food and cocktails. It's a popular spot for private parties up to 100 people. They regularly offer live music making it a great choice for a night out. Enjoy American and Asian cuisine with a frozen martini glass.
Pikes Peak Brewing Company – 1756 Lake Woodmoor Drive, Monument
Check out Pikes Peak for award-winning hand-crafted ales. They have great food, fun and music. It's a place to relax with friends and great brews.
Rico's Café & Wine Bar – 322 North Tejon Street, Colorado Springs
Rico's Café is a coffee shop and wine bar in downtown Colorado Springs. They offer express, specialty coffees and loose-leaf teas. Try the cheese plates with shaved Italian meats, salads and pastas to go with your glass of wine.
There are several more great locations around Colorado Springs offering live entertainment and great drinks including the Thirsty Parrot, Brunswick Zone Circle, Colorado Mountain Brewery Restaurant and Taphouse and many more.