Great Science Exhibits in Denver
Posted by Brian Kinkade on Friday, April 6, 2018 at 12:00 PM
By Brian Kinkade / April 6, 2018
Comment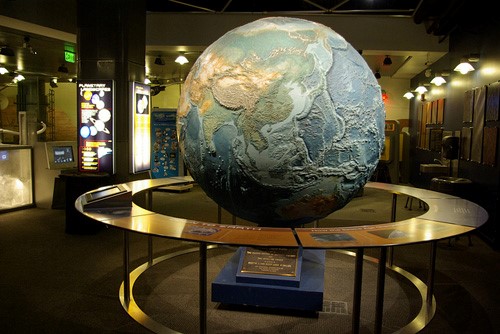 Great Science Exhibits in Denver?
Science lovers are always looking for a great museum to learn and enjoy the subject. From geology to space and even dinosaurs, Denver has some incredible science museums for all ages to enjoy. Check out these top science exhibits found in museums in the Denver area.
Dinosaur Ridge
16831 W Alameda Parkway
Morrison, CO

Most science fans love learning about dinosaurs. The exhibit at "Dinosaur Ridge" has so much to offer dinosaur lovers, from footprints to fossil displays; this exhibit is one of the best places in the country for exploring the topic. You can touch real fossils, such as horns, teeth, and skulls. You can walk the trails to see over 300 dino footprints and bones. There are displays of plant and fossils indoors, and while you're there you can try the interactive exhibit "Trek Through Time" that lets you learn how they preserve these footprints.
"3,2,1…Blast Off!"
Children's Museum of Denver
2121 Children's Museum Dr
Denver

The place to go to learn about engineering, physics, technology, and aerodynamics is the Children's Museum of Denver. Their exhibit, "3,2,1…Blast Off!" is exceptional because it allows children to be interactive with hands-on exhibits. They can watch a video of a real rocket launch, build their owns rockets that will be launched on vertical launchers, and learn about the wind tunnel through Bernoulli's Principle.
"Space Odyssey"
Denver Museum of Nature and Science
2001 Colorado Blvd
Denver, CO
This huge museum has a lot of exhibits to offer, but the "Space Odyssey" is a favorite. Visitors can see views of space, try interactive exhibits, see the Martian canyons and giant nebulae, and see live demonstrations. Kids love the virtual visit to Mars too.
Denver also has a "Discovery Zone" exhibit at the Denver Museum of Nature and Science where kids can learn about earth and space, physical science and life science, and head to the Rocky Mountain National Park's "Moraine Park Discovery Center" to learn about geology.